RHINO
SUN BIRYANI
BLACK HORSE
SALAMA FIVE STAR
FIVE
Being in the field since the 1960s gives us the advantage to offer our clients all varieties of rice from Pakistan and all other origins around the world. Rice forms the heart and soul of Trans Group of Companies. As it shares the major chunk of exports.
From the top quality from Pakistan and India, Trans Group of companies can offer you a vast variety of choices to cater to your requirements that vary from country to country. The company holds its head office in Pakistan with associations in all other rice-growing origins. The main purpose is to provide our valuable clients with one window solution when it comes to the commodity we call "rice".
Irri-6 White And Parboil Rice
This rice is known as the "african baby". Millions of tons of rice is exported from pakistan annually on habitual basis to all african destinatoions. Value added irri-6 rice also has a huge market share in the far east market.
Irri-9 White and Parboil Rice (Non-Basmati)
Sella / Parboiled rice is rough rice that has gone through a steam-pressure process before milling. It is soaked, steamed, dried, and then milled to remove the outer hull. This procedure gelatinizes the starch in the grain and is adopted at the mill in order to harden the grain, resulting in less breakage, thus ensuring a firmer, more separate grain. Sella / Parboiled rice has a yellow color and is favored by consumers and chefs who desire extra fluffy and separate cooked rice.
Super Kernal White and Sella Basmati Rice
Is the top quality of basmati rice. "Basmati" means the queen of fragrance or the perfumed one attracts more than 20% of the world market. It is a royal chef's best friend and is the costliest rice in the world and has been favored alike by the rich and poor, the elite and the commoners.
1121 White and Sela Basmati Rice
1121 basmati rice is very famous because of its very long grain length (8.5-9mm) and extremely good cooking, the grains are separate and fluffy when cooked this variety of rice is not very old but has gained a very good market in just a couple of year, just like super basmati rice, 1121 basmati rice also grows only in Punjab region of India and Pakistan. The 1121 basmati comes from ethereal snow-fed valleys, it is a real gift of nature and is truly divine.
Pk-386 White Rice And Sella Rice(Non-Basmati)
This rice grain only produced in Punjab is also another choice for weight watchers. It is growing rapidly in the international market as diet rice. Although this rice is not basmati, its cooking result is very similar to pk-385 or d-98.
Pakistan White Biryani Rice(Blended Rice)
Those who are looking to have a taste of basmati at a nominal price. This is what you are looking for. The blend is mostly of super basmati and pk-386 white rice. The blend ratio differs from buyer to buyer as per their requirements.
Basmati Brown
1121 Basmati Rice
Sharbati Rice
Sona Masuri Rice
PR11 Rice
MATTA Rice
Jasmine Rice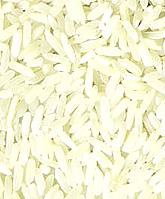 Paroboiled Rice
Thai White Rice
Rice

– Sri Lankan and Vietnamese
Samba Rice
Red Raw Rice
Vietnam Long Grain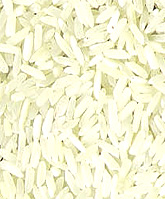 Vietnam White Rice
Export

Rice Packaging
Health
Great Source of Energy: Since rice is abundant in carbohydrates, it acts as fuel for the body and aids in the normal functioning of the brain.
Blood Pressure Management: Rice is low in sodium, so it is considered one of the best foods for those suffering from high blood pressure and hypertension. Sodium can cause veins and arteries to constrict, increasing the stress and strain on the cardiovascular system as the blood pressure increases.
Rice Information
Rice is a staple crop all over the world, grown on every continent except Antarctica, but it is certainly not the first grain most people think of when they consider growing grains in the northeast. It can be produced here but is a difficult crop for this climate and very little is known about its culture here in the northeast. Rice yields rely heavily on high temperatures and direct sunshine. Rice, as opposed to other grains, grows in aquatic conditions; this means that a manmade paddy must be created for rice cultivation.